Your wedding is one of the biggest days of your entire life, so it goes without saying you want to look and feel your absolute best.
Bridal beauty starts from the inside out, so it's important to look after your mind, skin, and body in the lead-up to such a huge event. Pre-wedding prep is all about taking time for self-care, from skincare and exercise right down to your mindset. However, If you are looking for the best wedding venue, then you can choose breathtaking marriage venues in Caerphilly.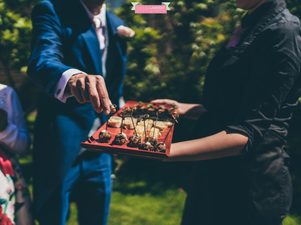 3 Months Before the Wedding
These next 12 weeks are going to FLY by! It's time to ramp things up a notch with a focus on health and nutrition:
Eat the Rainbow
This is where you'll really want to pack your diet with nutrients to help you achieve that beautiful bridal glow. Green juices in particular are a great way to start the day, detox your body and reduce puffiness.
Pay attention to your gut health and be sure to eat a colorful diet filled with lots of fruits and veggies. Make sure you're also staying hydrated and drinking plenty of water each day.
Exfoliate Your Skin
At the 3-month mark, your skincare specialist might also recommend booking in for a monthly microdermabrasion or exfoliant treatment to remove any dead skin and get your face feeling glowy and fresh.
Book Your Beauty Trials
These final months are also where you'll want to book in your hair, makeup, and spray tan trials and request any tweaks or changes as needed. Getting these trials done will give you peace of mind when it comes to your bridal look on the big day!